The best way to found a company is to start with a group of people who work in a shared-decision model. Early emphasis on control and power is likely to choose the wrong leader and to disempower the other members of the team, such that it becomes a weak company lacking in sufficient resources to grow.
From the outset, the founders must decide how to transition from a collaborative-decision company to a more hierarchical company. The collaborative decision model will eventually fall apart because of various power struggles if it is delayed for too long. Plus, it is unlikely that outside funding is going to be interested in a non-hierarchical organization. The reality is that there aren't a lot of examples of successful companies that work in a collaborative-decision model. A while ago, RIM (Blackberry) was the poster child of this kind of collaborative team; we all know how that ended up.
Set up a transition date and ensure there is a mechanism in place to transition from a collaborative-decision to a hierarchical structure. Make sure the initial collaborative team is in agreement that someone will be in charge of the CEO position. Other founders will have domains in which they can exercise control. However, their control will not be in the role of the decision-maker for the startup.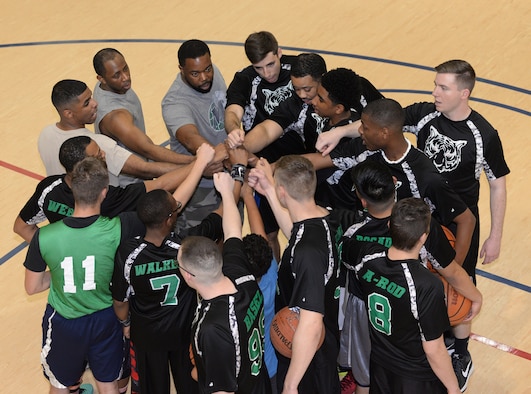 There is a good reason why business folks emphasize sports teams. What better example is there of a team of individuals with different skills who work in a hierarchical structure to accomplish a goal?
Who should take on the various roles of this corporation? Don't assume that the "idea person" should be the CEO. The CEO must be a leader. The CEO must speak for and present the company to others. When the pitch is made, it won't be the CTO standing in front of the venture capitalists.
Similarly, match the other roles to the skills of the person.
CTO – Does the person have the technical expertise to advance your technology?

COO

– Should be an organized person who gets things done on time and on budget. How are they with details?

CFO

– If no founder is very good with money, then perhaps you need to look outside for a CFO.
CMO – Filling the CMO is tricky. You need to have a marketing plan and then find the person who can implement that plan. So perhaps you need a marketing advisor to help develop the plan. That advisor is not necessarily going to be hired to lead the marketing effort. In the digital

era

, marketing is changing rapidly, don't get too focused on past success. Look for vision and passion in marketing products.
Sales Lead – Find someone who loves to sell things. The first thing they should be able to sell is themselves. Let them sell you the idea that they are the perfect person for the job. If their personal sales job is weak, keep looking.
CIO – Crucial role in the age of cybersecurity and privacy. Solid system admin skills and awareness of the need for tight security and adherence to standards are essential. Here, a little paranoia isn't such a bad thing.
HR – This is a critical position and tricky to fill. You need experience, but you need someone who understands today's young workers. They enjoy the experience, they want to feel wanted, they want to be appreciated. Your company (and thus the person) must reflect a corporate culture that entices them to join you and convinces them they made the right decision.
Once you have a team in place, be flexible. Perhaps your technological needs change, and your CTO no longer has the experience to handle the new requirements. Can you actually wait for that person to take a course or slog through endless tutorials on Google? Some things can be taught, but most cannot be learned quickly. Make the change now before you embark on development that takes you in the wrong direction. Who is going to do that? The CEO. That is why you chose a hierarchical model.
Further Reading
Herrenkohl Eric. How to Hire A-Players: Finding the Top People for Your Team—Even If You Don't Have a Recruiting Department. Vol 1 edition. Hoboken, NJ: Wiley. April 12, 2010, ch 6.
Wasserman Noam. The Founder's Dilemmas: Anticipating and Avoiding the Pitfalls That Can Sink a Startup. Princeton University Press. March 25, 2012, ch 5.
Photo Credits: Wikipedia user Vectortoons under Creative Commons Attribution-Share Alike 4.0 International license and Airman 1st Class Curt Beach 160414-F-IP109-036.JPG US military.